Jan McKenzie
Jan McKenzie is a story-teller, an author and a keynote speaker who loves to inspire. Endorsed by leadership experts Stephen M. R. Covey, Dr. Ken Blanchard and former President and CEO Debora Wilson, Jan delivers a powerful connection between her audiences and a life renewed and guided by hope.
Jan first discovered the power of hope while raising two small children alone. As a single parent who balanced raising her children with a professional career, Jan displays in her stories the deep experience of someone who's been there.
Jan has spent her professional career teaching, coaching, and mentoring leaders and employees on a wide range of topics including leadership, management, communication, and sales. As an author and a learning professional, she has the ability and experience to relate to professional audiences as well as parenting, women's and career-based groups, among others.
---
Want more information about hiring Jan McKenzie to speak at your church, business, or social event?
Jan has written a beautiful and profound book, one that will draw you in with her understanding and will fill your heart with her insight. I loved it.

This book relates the author's sensitivity to the relationship between her daily activities and her strong faith in God. This is not about epic religious and world events, but rather going about day-by-day and being sensitive to the guidance and strength that come from belief. Ms. McKenzie's sense of humor and self-deprecation are delightful. Her uncanny observations about the needs of others and how God plays into their lives as well as hers are insightful. This short book of a personal journey through the ups and downs of life provides a guide for meditation. You, too, will be inspired and uplifted by its message and spirit. And you will never again take for granted the politeness of a stranger at the YMCA or ignore the pain of a co-worker.

I know the author personally and have been a part of some of these stories, yet, as I read it for the first time, I laughed, I cried and I was comforted by the reminder that God always shows up. Even when I don't recognize until later that He is in the midst of every sorrow, joy and circumstance, He is there. This book was such a wonderful reminder of that. You will feel like you are right in the middle of the story and will come away knowing that He will show up in all of your circumstances too.

This is such a great little book. It's comforting and wise. It will be one of those books I'll return to over and over again as time goes on. I'll treasure it forever!

Jan McKenzie shares her life in this book- some details of a life of faith. She does it in a way that you look forward to each story because you know there will be at least one nugget of simple truth about God and our relationship with him. The author writes with transparency, humanity, and humor. You will finish it wanting to have more of those qualities in your own life of faith.

Jan very skillfully breaks down the true purpose of our lives into meaningful pieces. Reading her stories, I felt as if I were sitting next to her in a quiet room, connecting with her joys and pains, highs and lows, but, most importantly, perspective. In each of these short, but powerful pieces I was left with an overwhelming feeling of hope. She encourages us to face our fears, but to find the strength inside us to be strong. Jan, thank you for bravely sharing and inspring others to do the same.

I am reading Jan's latest book, "When Jesus Shows Up," and felt compelled to recommed it. Jan truly has a talent for telling stories in the most powerful way. Two of the stories brought me to tears and caused me to plunge into some needed reflective thinking. I see this book as a profound, inspirational guide that you can leave on your nightstand and read one story at a time, just in time. I plan to buy a copy as a Christmas present for my team, my family, and some spiritual friends. Ken Blanchard would most likely enjoy it too, so I'll send him a copy as well. Jan, congratulations on a beautiful work, and best of success as it soars to the top of the bestseller lists. Oh, by the way, I think non-Christians would enjoy it, too.

Jan is a truly gifted writer.  She has the ability to tell stories which bring situations and people to life in a way that we can all relate to.  Her book will bring both smiles and an occasional tear as you journey through this compilation of everyday miracles.

Hope is making a new debut. The Seven Promises of Hope lives up to its promise of helping us find, understand and use hope in a powerful way. In today's unsure world there is nothing more important than hope. Jan's book will encourage and inspire you to keep your head up and be positive. It's a great read!

We had a great time this past Wednesday at our first "Hope" Bible Study! I asked everyone why they were interested in the study and they said they had enjoyed YOU so much at our retreat that they wanted to continue with the topic and study your book! They were really excited to hear you might join us from time to time.

The ladies in our Bible study were fascinated with Jan's great story-telling ability. I appreciated the way she held everyone's attention and encouraged discussion among our ladies. Her message of a confident hope in Jesus Christ is sure to encourage you.
My Mission
Hope is at the heart of all we do —
without it we stop dreaming, caring and trying. Isn't it time to learn about the power of hope to direct and transform your life?
My hope for you is simple —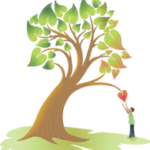 to help you energize your days, restore your joy and remove barriers to your best life. Join me in the adventure.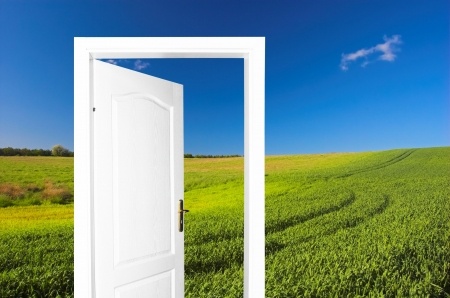 August 17, 2014
Susan had a bad year. Susan had a really bad year. She lost a loved…
read more

→