Books
Come join the irrepressible Casey Lou as she learns how to deal with monsters, fickle friends, and the unexpected changes that little puppies (and people) encounter in a great big world!
The Casey Lou series is based on the real Casey Lou, an energetic, tiny terrier who is a mix of loving puppy and excitable mischief maker. Written by Jan McKenzie with her daughter Jessica (Casey Lou's real owner,) and illustrated by her son Josh, these books are designed to both entertain and teach your children core values and skills such as compassion, analytical thinking, problem solving, and listening. As our personal character grows, so grows our hope. Our hope is to bring you many more Casey Lou books in the future (see Coming Soon).
Currently Available:
Casey Lou and the Monster in the Attic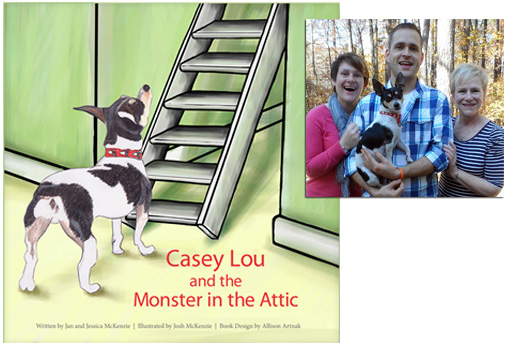 Casey Lou is a tiny terrier with two hearts –one on the inside and one on the outside. She lives with her mother on a busy street in a big city. One day, while visiting her grandmother's back yard, she happens upon a monster that threatens to take away what matters most to her.In the first book of the new Casey Lou series, Casey has to face her fears and the rejection of her friends while using both her head and her heart to solve a big problem. From burping ghosts to alligators and hippos, Casey learns how to think through the problems, and the possibilities, in order to be brave.
If you've ever faced any "monsters" of your own, you will love this funny, insightful book that teaches children and adults alike a smart way to be brave.
---
School Readings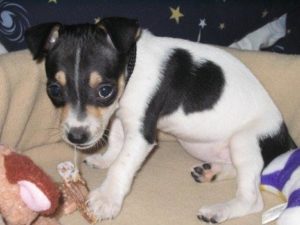 Casey Lou has been a big hit in elementary school readings. See our video for more information. If you'd like a Casey Lou reading and corresponding lesson in your school, please contact us. When Casey's in town, we will bring her with us. All books have a Casey paw print signature!
Casey Lou Introduction
---
For Teachers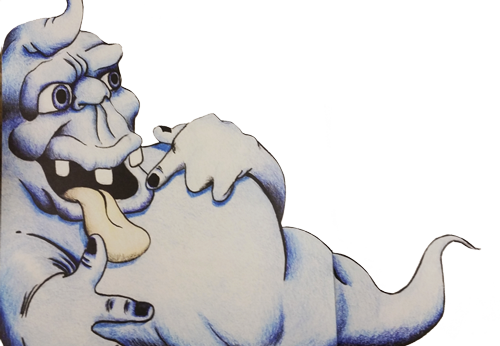 Casey Lou and the Monster in the Attic makes a wonderful Lesson Plan and Activity Session for school children. Click below to download our free Lesson Plans and Activities that go along with the book. Lesson plans and activities are geared to fourth and fifth graders.
---
Coming Soon
(as soon as we can)
to the Casey Lou Series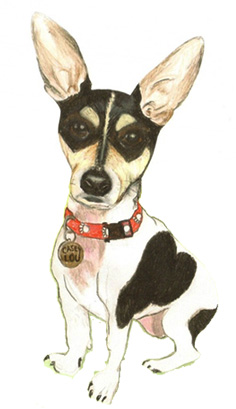 Casey Lou Goes to School
What happens when you can't keep up in your new school? When you stand out just enough to make your friends laugh? Is there a way to help those of us who need a little something more? Casey Lou, the irrepressible terrier with two hearts, takes it hard when she realizes she is "different." A chance discovery brings unexpected answers and a new compassion in Casey's heart for those around her.
Casey Lou and the Big Move
Casey Lou's mother has told her they must move. It may be the biggest, scariest thing she's ever done. What if nobody in her new neighborhood likes her? What if she doesn't like them? Casey only knows one thing for sure, she doesn't like all these changes. Why can't things just stay the same? Come along as Casey Lou discovers joy in the journey. This is a story of facing fears, exploring the unknown and accepting help from unexpected places.