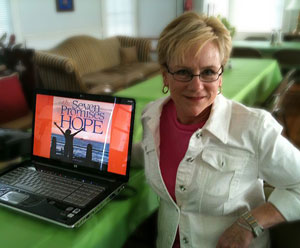 Jan McKenzie, Author
Jan McKenzie's books have been described as "beautiful and profound, entertaining and inspirational, insightful, and a treat."  They ring true and bring hope. Filled with compelling and humorous true stories, these books speak to the heart of our very real struggles as individuals, parents, workers, and leaders in our world.
Jan's books are endorsed by a wide variety of individuals including NY Times best-selling authors and nationally known leaders Stephen M R Covey and Ken Blanchard, CEOs and business executives, entrepreneurs, mothers, and women in the workplace.
Jan is also a contributing author to Developing Your Conflict Competence, endorsed by The Center for Creative Leadership and written by Craig Runde and Tim Flanagan.
Jan's Books Include:
Training & Mentoring Business Professionals
Jan's professional career includes teaching, coaching, and mentoring leaders on a wide range of topics including leadership, communication, and sales. She has been recognized with the John O Wynne Lifetime Leadership Award from The Weather Channel, and the CTHRA Best Practices award, a cable and telecommunications industry acknowledgement of the creation and delivery of "best practices" in a signature learning program.  In her role as Director of Learning and Development for The Weather Channel, she had the opportunity to grow and develop associates at every level of the business.
She is currently an independent Leadership Consultant for several high profile companies.


Visit Jan's LinkedIn page.
The Power of Hope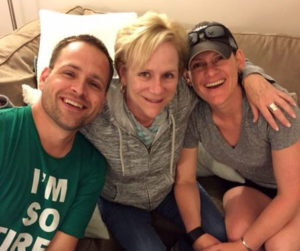 Jan first discovered the power of hope while raising two small children as a single parent. Working full time while pursuing a college degree, she graduated Summa Cum Laude and established a successful career in Leader Development and Coaching. But that was just the beginning of the challenges she and her family would face.
In the middle of conflict and turmoil, loss and longing, Jan discovered the amazing power and presence of God in the everyday moments of life.  This sparked in her a Hope that is eternal.
Her greatest desire is to share that hope with you.
Jan's Speaking Engagements
Currently Jan's speaking engagements are focused on being how you can be changed by hope. With her experience as a speaker, a parent, and a business professional, she has the ability to relate to women's and women's leadership groups as well as career and professional audiences, parenting organizations, church groups and more.
View a list of some of the groups Jan has spoken to recently and their responses to their experience with her.
Want more information about hiring Jan McKenzie to speak at your church, business, or social event?
Contact Us We'd love to talk to you!